<!!---------------------------------------------------------------------navagation--------------------------------------> <!!-----please do not mess with the heights and widths of the pictures---->










<!!!--------------------------------------------------------left side small links--------------------------------------------------------->
<!!!---------------------------------------------small top border------------------------------------------------------------------->
<!!------------------------------------------------sub header----------------------------------> <!!-------------------------------------------------- area for content -------------------------------> <!!------------------------------------------------------------------area for content--------------------------------------------- ---->
Die Casting Tooling Prices
sales@castings-aluminum.com


(818) 982-2459


The Die Casting Tooling Prices vary based on the type of die casting tool you want to price. The least expensive die casting tool cost is the single cavity tooling insert. The next tool in cost is the unit die tool. The price for a unit die tool is lower than the cost of a complete die casting mold. The most expensive die casting tool to buy is the complete class A die casting mold.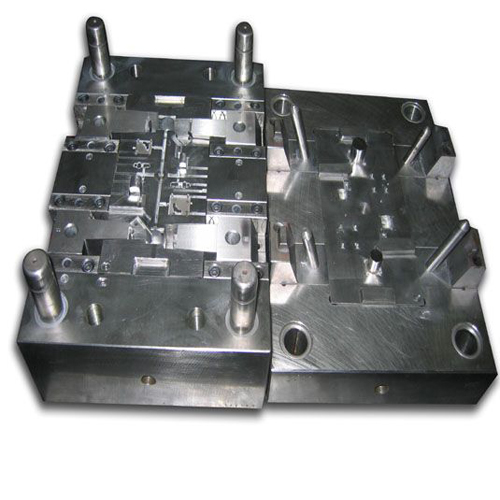 Die Casting Tooling Insert Costs
The Die Casting Tooling Inserts are mounted in a die casting mold base, or called a die casting die. These are steel inserts that come in contact with the molten aluminum. The die casting tooling price is far less if our customer asks for tooling insert cost only. The main drawback from wning inserts is that the customer must pay to mount the insert if he chooses to move his die casting business to another supplier.
Unit Die Tooling Prices
This type of die casting tool is faster to set up and the prices are many times less to produce. This tool is sometimes used for high quantities, but not often. High volume production die casting tooling is usually a class "A" complete die. Learn more by looking at our die cast part sizes & die cast production capabilities.
Die Casting Complete Mold Price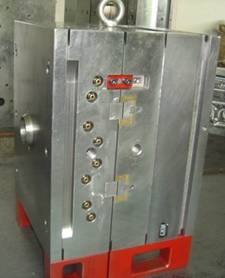 A new Class "A" Die Casting Tool or Die Casting Mold.


Diecasting tooling comes in a lot of shapes and sizes. Tooling for die casting is made from steel and usually weighs several hundred pounds for a complete die (complete die casting mold). Pictured here is an old style complete die casting mold weighing about 2,000 pounds. A die casting tool like this one would cost about $60,000.

Request for Quote (RFQ) for die casting tooling price.
Die Casting Trim Tooling Prices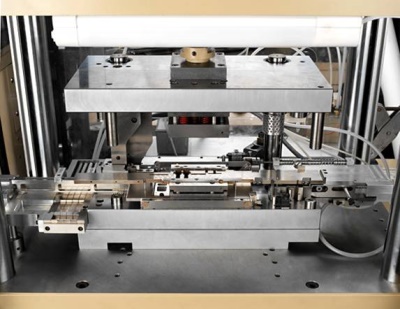 After a part is produced with the die casting tooling in the die casting machine, a die casting trim tool called a trim die is used to sheer the excess aluminum around the parts. Die casting trim dies can save as much as 15% in the part price by speeding up the production process. Die casting trim dies cut or shear excess aluminum from die cast parts. The trim die sits or is mounted into a trim press that hydraulically forces the two halves of the trim die together with several tons of pressure.

Die Casting Tooling Prices | Die Casting Part Prices | Die Casting Prices | Contact | About Us